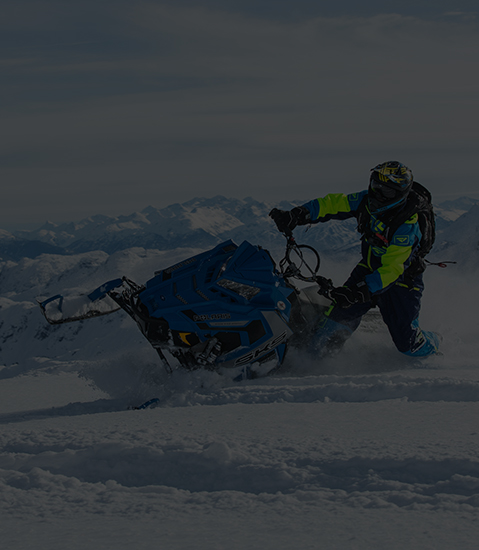 What services do you need?
Add your vehicle to My Garage to access service information built for your machine. Find product information, specs and maintenance recommendations. Then when you need service request it online with a participating dealer.
Polaris Certified Service dealers are experienced in many different services including ski repair, annual maintenance and general diagnostics. Below are some of the top services performed by our skilled technicians every day.
---
Air Filter Service

Annual Service

Battery / Electrical System Service

Break-In Service

Break Pad Service

Chassis Service

Clutch / Belt Service

Engine Oil / Filter Change

Fuel Ignition System Service

Storage Service

Suspension / Shock Service
---
Audio, Tech, Lighting, Elec.

Brake System

Chassis / Frame

Controls

CVT / Drive Belt

Engine, Exhaust, or Cooling

Final Drive / Transmission

Fuel or Ignition System

Steering System

Suspension / Shocks
---
Audio, Tech, Lighting, Elec.

Bumpers / Vehicle Protection

Cab

Chassis / Frame

Performance

Racks and Storage

Seats and Backrest

Seats / Tracks

Suspension

Trunks and Luggage
Service options will vary by dealer.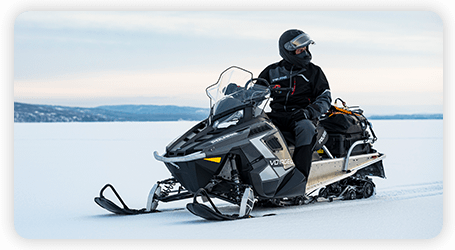 Are you looking for snowmobile or snow bike parts or accessories?
Polaris dealers carry a variety of accessories and parts for your snow machines. You can also find parts and accessories that fit your vehicle on the Polaris website and have them installed during your appointment.
Tips for Seasonal Maintenance

Routine maintenance and yearly tuneups are important in order to find and address any small issues which could become larger, more expensive issues.

Avoid future and long term issues by making sure your snowmobile is ready to be correctly stored for the summer months.

As snow conditions become optimal for riding, it is important to properly prepare your snowmobile. To ensure a smooth ride, make sure to maintain your sled.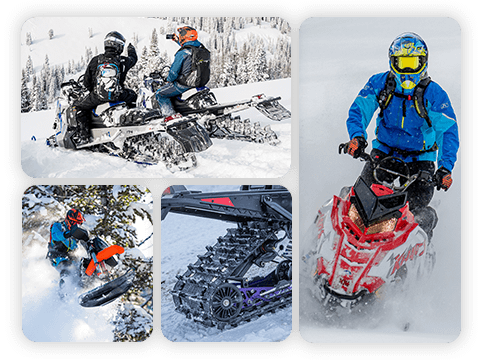 Your local dealers service a wide range of snow machines, with skilled technicians who have the experience and knowledge to help identify and resolve issues you may have. Many Polaris dealers also service additional brands and vehicle types.