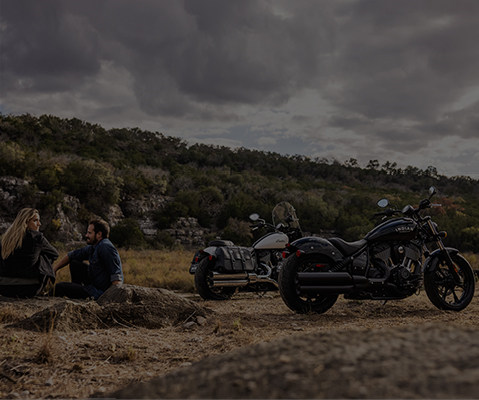 What services do you need?
Add your motorcycle to My Garage to access service information built for your bike. Find product information, specs and maintenance recommendations. Then when you need service schedule online with a participating dealer.
Dealers who offer online scheduling through RideReady are experienced in many motorcycle services to provide year-round assistance. Below are some of the top services performed by our skilled technicians everyday.
---
Annual Service

Lubricant Service

Clutch Service

Spark Plug Service

Tire Rotation Service

Battery Replacement Service
---
Steering Service

Transmission

Recall Repair

Ignition Service

Controls

General Diagnostics
---
Audio Products

Lighting

Trunks and Luggage

Protection Accessories

Suspension Accessories

Tech Devices
Service options will vary by dealer.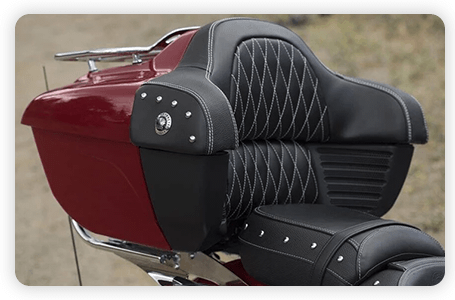 Looking for motorcycle parts or accessories?
Indian Motorcycle dealers carry a variety of accessories and parts for your motorcycle. You can also order parts and accessories online and schedule service through RideReady to have them installed.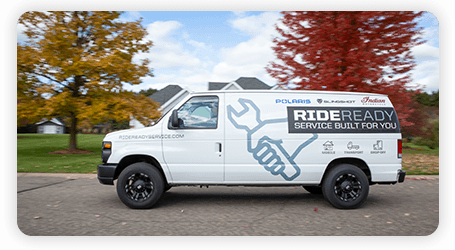 Routine maintenance and yearly tune-ups are important to keep your bike running smoothly and to help avoid costly repairs.

Avoid future issues by making sure your motorcycle is ready for the cold winter months, whether you plan on riding or storing your bike.

As temps rise, so will the importance of properly preparing your motorcycle. Make sure your ride is running at optimal performance for that summer heat.
Your local dealers service a wide range of motorcycles with skilled technicians who have the experience and knowledge to help identify and resolve issues you may have. Many Indian Motorcycle dealers also service additional brands and vehicle types.