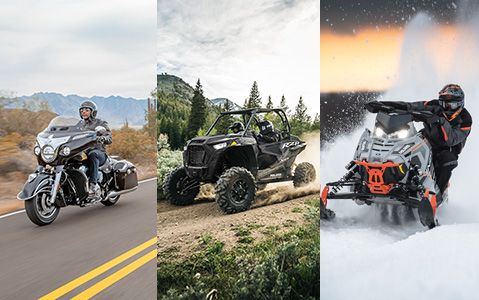 Build your garage to unlock vehicle specific information and options including: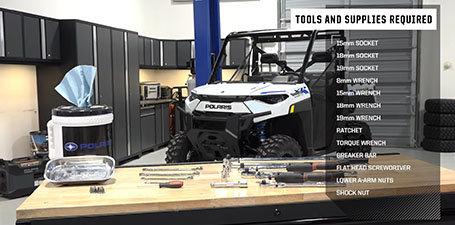 Access How-To videos and articles to learn more about your vehicle and how to do basic maintenance yourself.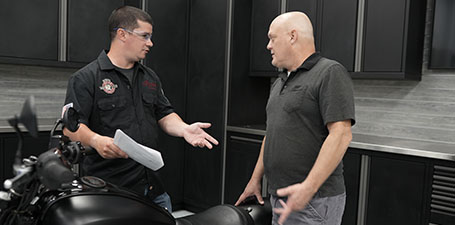 Polaris & Indian Motorcycle Certified Service Dealers
If you prefer to have the experts handle it, nobody knows your Polaris or Indian Motorcycle vehicle better than our Certified Polaris and Indian Motorcycle Dealerships. Let them help you with all of your service needs from routine maintenance to an install of your latest accessory.
Find a dealer that meets your service needs.

Maintenance
First service, annual service, routine oil changes or just getting ready for riding season, let your Polaris or Indian Motorcycle dealership help you out.

Repair
Have something specific you need tuned up? Let our certified technicians get your vehicle back out, running smoothly.



Accessory Install
Choose accessories and install them on your vehicle to make it all your own.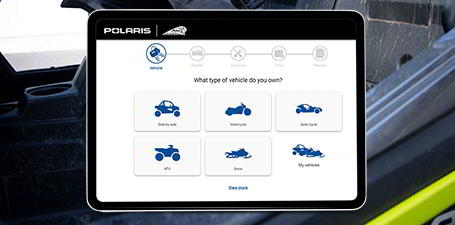 Visit the service dealer locator to find a dealer near you that accepts service requests online. Just enter your vehicle information and service needs and have a dealer contact you back to schedule an appointment.
By selecting a Polaris or Indian Motorcycle Certified Service Dealer, you can feel confident that your vehicle is serviced by an experienced, factory-trained technician.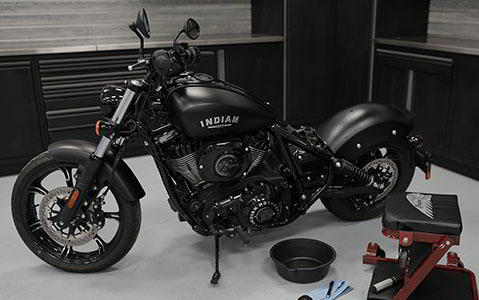 RideReady is a new service offered by select dealers. Check to see if the RideReady program is available in your area.